PlayStation Oyunları %70'e Varan İndirimde!
Oyun konsolu denince hemen PlayStation diyenler burada mı? PlayStation oyunlarında güzel bir indirim söz konusu. 
Sony oyuncuları çok sevindirecek bir haber ile karşımızda. Sony, PlayStation 4, PlayStation 3 ve PS Vita için özel çıkış yapan oyunları %70'e kadar varan indirime soktu. Bu indirim haberi ile de oyuncuları epey sevindirecektir.
İndirimler güzel ama PlayStation indirimlerinde en çok dikkat çeken yapımlardan biri olan Uncharted 4: Bir Hırsızın Sonu oyunu güzel bir fiyat etiketine sahip olmuş diyebiliriz. Uncharted 4: Bir Hırsızın Sonu oyununun indirimsiz fiyatı tam PlayStation Store'da 119 YL yerine 59 TL olmuş durumda. İndirimde yer alan oyunlar çok fazla hemen aşağıdan indirimde yer alan oyunlara bakabilirsiniz. Son olarak PlayStation özel indirimleri 18 Ekim'e kadar devam edecek aklınızda bulunsun.
İşte İndirimde Yer Alana Oyunlar!
Horizon Zero Dawn™
Horizon Zero Dawn™ DijitalDeluxe Edition
The Last of Us™ Remastered
UNCHARTED™ 4: Bir Hırsızın Sonu – Dijital
Uncharted™: The Nathan Drake Collection
Ratchet & Clank™
Bloodborne™
Bloodborne™ The Old Hunters
Bloodborne™: Game of the Year Edition
God of War® III Remastered
The Heavy Rain™ & BEYOND: Two Souls™ Collection
WipEout™ Omega Collection
The Last Guardian™
LittleBigPlanet™ 3
The Order: 1886™
Nioh
Nioh Dijital Deluxe Edition
Nioh Season Pass
Nioh – Defiant Honour
Nioh – Dragon of the North
Until Dawn™
MLB® The Show™ 17
MLB® The Show™ 17 Dijital Deluxe Edition
MLB® The Show™ 17 MVP Edition
KILLZONE™ SHADOW FALL
KILLZONE™ SHADOW FALL and Season Pass Bundle
KILLZONE™ SHADOW FALL Intercept Online Co-op Mode (Standalone)
PlayStation®VR Worlds
BEYOND: Two Souls™
Heavy Rain™
Journey™
Journey™ Collector's Edition
inFAMOUS™ First Light
DRIVECLUB™
DRIVECLUB™ BIKES
DRIVECLUB™ BIKES Expansion
DRIVECLUB™ Season Pass
DRIVECLUB™ VR
DRIVECLUB™ Full Game for PlayStation®Plus
Everybody's Gone to the Rapture™
KNACK™
PaRappa The Rapper 2
PaRappa the Rapper Remastered
ALIENATION™
RESOGUN™
RESOGUN™ – Heroes Expansion
RESOGUN™ Season Pass
RESOGUN™ WipEout® Ship Bundle
RESOGUN™: Defenders Expansion Pack
Gravity Rush™ 2
Gravity Rush™ 2 – Original Soundtrack
Gravity Rush™ Remastered
Dead Nation™: Apocalypse Edition
HELLDIVERS™: Super-Earth Ultimate Edition
Rogue Galaxy™
Guilty Gear Xrd -Sign-
Flower™
Dark Chronicle™
Dark Cloud™
Tearaway™ Unfolded
Shadow of the Beast™
HELLDIVERS™
Here They Lie
Uncharted™ 1: Drake's Fortune Remastered
Uncharted™ 2: Among Thieves Remastered
Uncharted™ 3: Drake's Deception Remastered
CounterSpy™
DRIVECLUB™ Apex Expansion Pack
DRIVECLUB™ BIKES MV Agusta Expansion Pack
DRIVECLUB™ BIKES Suzuki Expansion Pack
DRIVECLUB™ Downforce Expansion Pack
DRIVECLUB™ Finish Line Expansion Pack
DRIVECLUB™ Horsepower Expansion Pack
DRIVECLUB™ Lamborghini Expansion Pack
DRIVECLUB™ Lamborghini Icons Expansion Pack
DRIVECLUB™ No Limits Expansion Pack
DRIVECLUB™ Redline Expansion Pack
DRIVECLUB™ RPM Expansion Pack
Ape Escape 2
Bound™
HELLDIVERS ™ Reinforcements Mega Bundle
Super Stardust™ Ultra
Super Stardust™ Ultra VR
Tumble VR
The Unfinished Swan™
ALIENATION™ Conqueror's Pack
ALIENATION™ DLC Season Pass
ALIENATION™ Survivor's Pack
ALIENATION™ Veteran Heroes Pack
ALIENATION™ Weapons Supply Pack
flOw™
flOw™ Expansion Pack
War of the Monsters
Fat Princess™ Adventures
Fat Princess™ Adventures Mega Loot Bundle
Twisted Metal: Black™
Entwined™
LocoRoco™ Remastered
Everybody's Tennis
Hohokum™
Escape Plan™
Escape Plan™ Collection
Patapon™ Remastered
Hustle Kings™ VR
Wild Arms 3
HELLDIVERS™ Reinforcement Pack
Insurgent Pack
Sound Shapes™ Ultimate Bundle
Primal
Arc the Lad: Twilight of the Spirits
Intercept Online Co-op Expansion Pack
Forbidden Siren
HELLDIVERS™ Reinforcement Pack 2
The Mark of Kri
StarBlood Arena™
Hardware: Rivals
Doki-Doki Universe™
Malicious™ Fallen Dijital Deluxe Edition
OKAGE: Shadow King
Rise of the Kasai
FantaVision
Kinetica
Drawn to Death™
Escape Plan™ – The Asylum
Escape Plan™ The Director's Cut
Escape Plan™ – The Underground
TeknoDiot.com'un kurucusu olan ve aynı zamanda içerik üretmeye devam eden yazar; Sanat Tarihi bölümü okumakta. Fotoğrafçılığa da meraklı.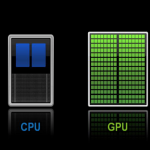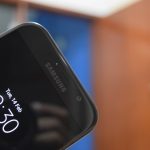 Bunlarda İlginizi Çekebilir